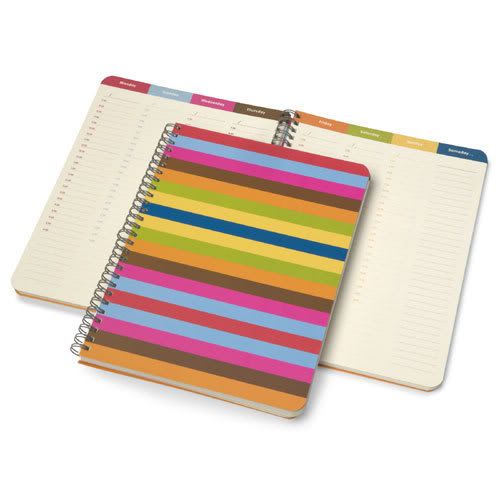 So, the first blog entry is quite the feat....

I figured the easiest way to start this off was with my Obsession Du Jour. Office Supplies. (Yes. Seriously, I'm obsessed with Office Supplies. I'm not even a little bit kidding.)

That little lovely by
Bob's Your Uncle
is what I'm now blaming for project Office Organization. What started, after buying my yearly planner, as just a simple desire to update my boring beige hanging files, has turned into a full blown shopping mission. I now want to update everything from my home décor binders (And dividers!), to my magazine holders.

How cute are these
colorful file folders
? Each a different pattern, and they have a contrasting interior. LOVE them. Throw them in the drawer inside some
springy hanging files
and you're all set. Voila. I now have lovely files.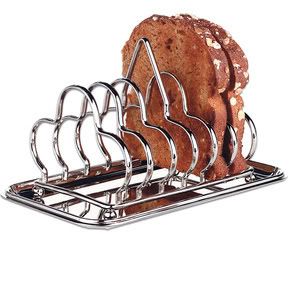 If I didn't already have the journal sized planner from Bob's Your Uncle, I would probably pick up the desk version as well. (Ok, who am I kidding? I've already put one in my shopping cart!) It seems like so much more fun to pencil in appoinments when the paper is so colorful. AND, it gives me a section for my to do list. It really is quite perfect. And, I know that technically, this is a toast rack... but how cute would it be holding my mail? (Thank you Domino for the fabulous idea!) I absolutely love being able to use things outside of their 'standard' uses. It makes me feel creative, and who doesn't love that.
Since I'm replacing everything else on top of my desk, how cute are these two notepads by knock knock? Being the self proclaimed queen of Pro/Con
lists, I'm pretty sure this was made especially for me. The Sh*t List
is another, slightly cheekier, alternative. I can't imagine ever having a reason to use it of course..... (If classic is more your style, I think this Kate Spade beauty takes the cake.)

And finally, the binders that outshine all other binders. I'm going to pick one up in the pink stripe, but really, I don't think you can go wrong with any of them. They're so much cuter than a standard plastic binder with the see through sleeve. This is like the grown up version of the DIY collages that used to grace the outside of our school binders. Now that I think about it, I might get green toile as well...
Ok, actually, I lied. If I was going to really crazy, I wouldn't end with the binders. I'd throw caution to the wind and pick up one of
these
.
An utterly fabulous retro 1950's type writer. I don't have an extra $500 laying around to pick one up, but if I did, I think it would make for a perfect pop of color on my desk. Don't you agree?
What's really exciting is that Organize.com is offering
10% off $100.00 or more purchase (Coupon Code: A9639)
! Nice!