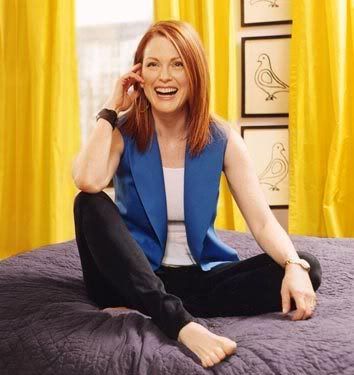 I simply cannot get over how much I love the Julianne Moore Layout in last months Domino Magazine. I think the blogging world has already blogged it to
death
, but I can't help but to rehash it in all it's grey and yellow goodness.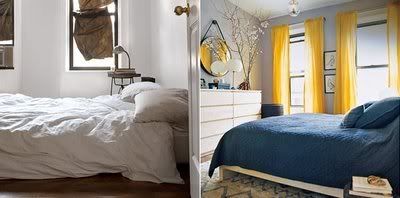 What really
gets
me is the bedroom with the lovely yellow gold drapes. It seems so rich and so bright and sunny at the same time. It might be time I made over my bedroom!
High Fashion Home Blog also did a great story on the apartment which you can find
here
. Thanks for the inspiration!