Can I just say how much I love the modern nurseries? And by modern - I don't necessarily mean modern design, but just the newer, less theme-y designs that the big box furniture stores have come out with.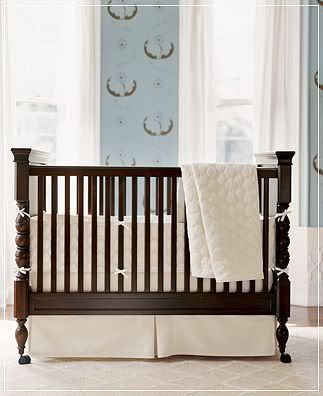 These two by Pottery Barn are CLEARLY gender themed. The fabulous pink wallpaper still allows mommy to have her little princess room, but it's not over the top obnoxious. I love it.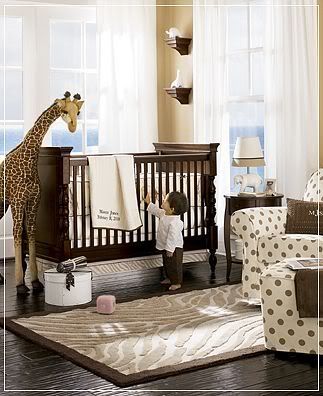 This one is gender neutral - but still so cute. (I have such a thing for animal prints...)
Someday I'll actually have a nursery to plan!