Bedding.
Ok, I don't
actually
need new bedding. In fact, my husband will probably leave me if I buy one more duvet cover. But, I'm just in love with this new organic duvet cover from
West Elm
.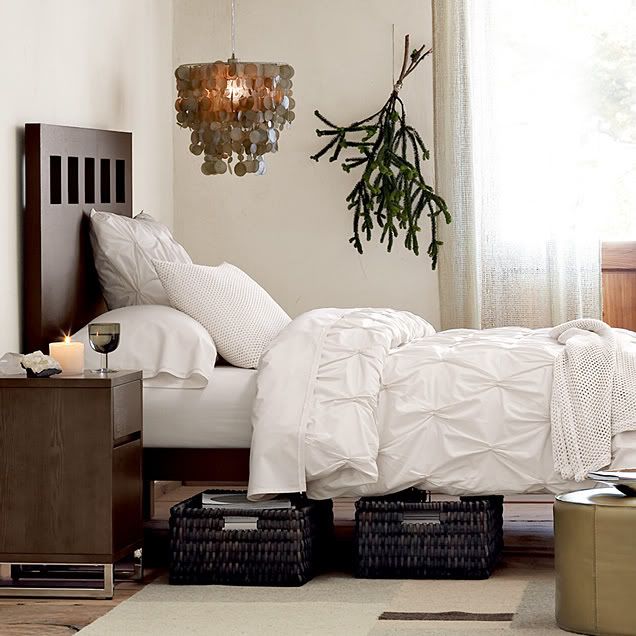 I pretty much love everything about it. It's white, which is my favorite home decor color as of late. It's feminine without an abundance of flowers or tassels or other weird typically feminine things. And it's masculine enough that I might even be allowed to put it in the master bedroom. (If I hadn't already purchased a few new duvets in the last few months, of course.)
Imagine how romantic it would look with
this
Moroccan headboard. Or how lush it would be with
this
crushed velvet headboard.
Le sigh.
I wonder if I could convince the husband that it's just
one more
set...