Just as a reminder, that is what my fireplace used to look like.
It was a
horrid
lovely red color that was
disgusting
dirty beyond repair. I'm not kidding when I tell you that no amount of hard work, soap or acid could get it clean. In fact, it took two coats of some weird spray-paint smelling substance and an hour of scraping with a putty knife to even be ready for paint.
And here is my masterpiece post paint job: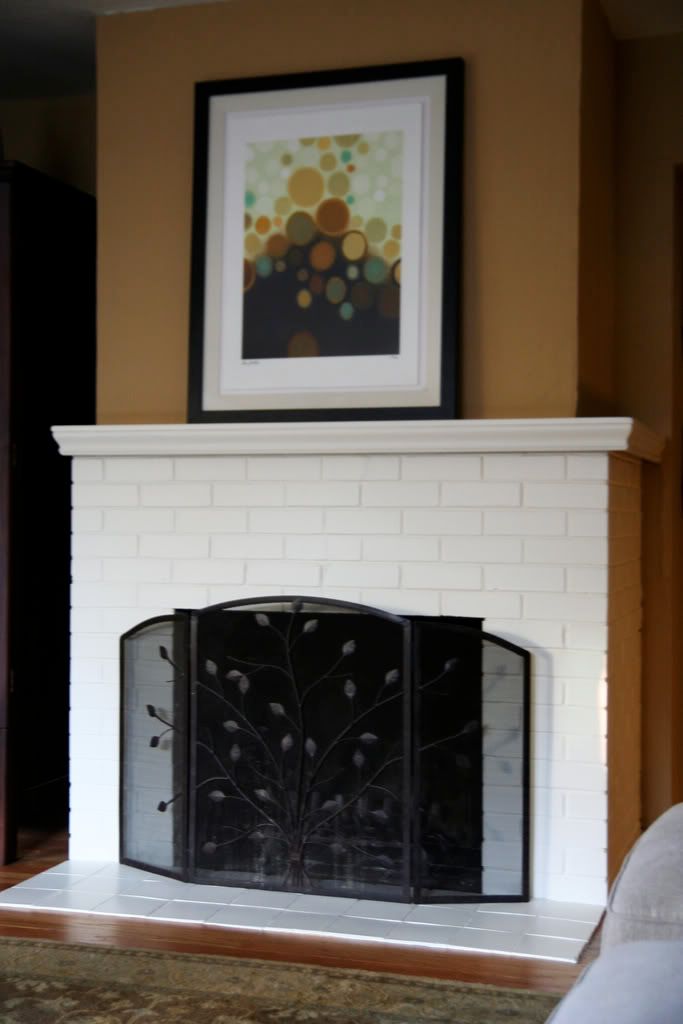 I'm not 100% convinced I love it. It's quite a shocking difference, and I wonder if it looks too sterile. Below is the same perspective I used in my last post.
What do you guys think?
And, since I'm in a sharing mood today... here is the other half of the world's oddest shaped room (And a peek at the always super chic Lola the bean dog.)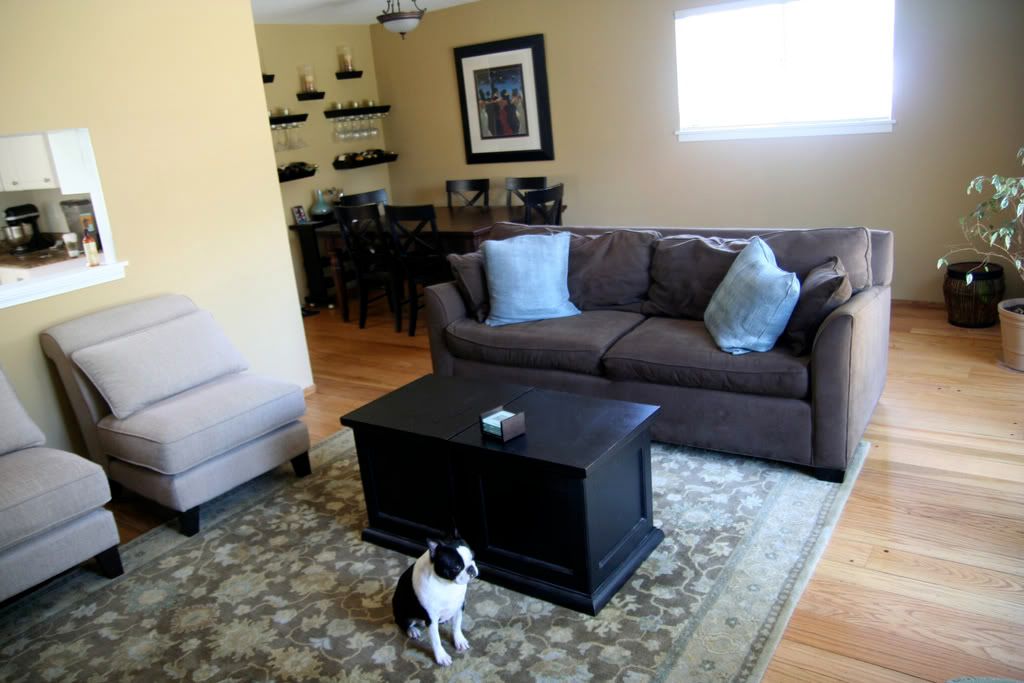 *Le sigh*
Someday I'll come up with a way to make this room look better!