Yes, yes.... It's been a week since my last post. Bad Meg. ;)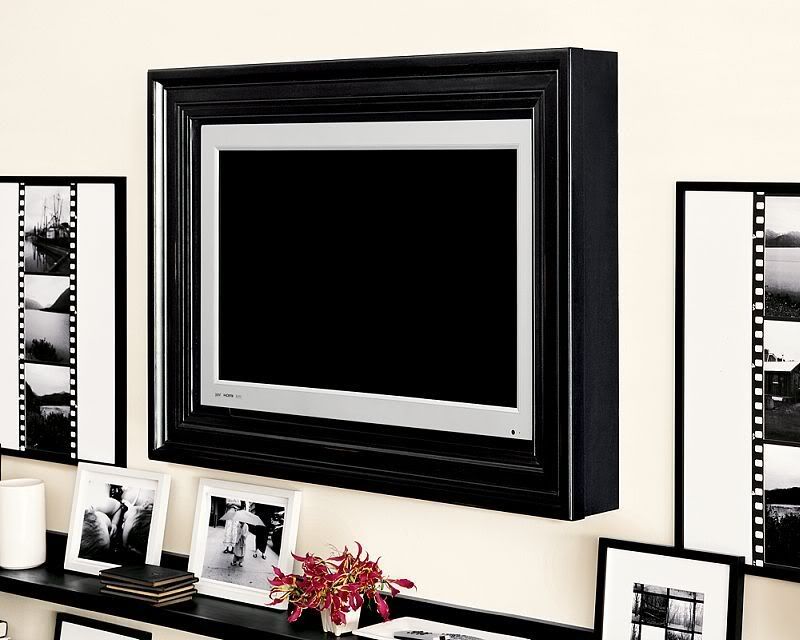 Anyway, I stumbled upon this
TV frame
in Pottery Barn's sale section today, and felt like it warranted a post. PB is charging between $400 and $600 for this beauty (on sale), which frankly
intrigues
me.
I always tend to lean toward hiding a TV. I don't really want it to be the centerpiece of our living room, but, if I'm going to display it, it needs to be pretty. And what better way than to frame it?
However, why on earth would PB charge such a fortune for what is essentially 4 pieces of crown moulding?
I do, however, think I might pick up
this light
for above our dining room table.