I think I mentioned earlier that my husband and I have lived in our house for almost two years. We live in a tiny (1200 sq ft) 1950's rancher that just oozes goofy tract home charm. When we bought the house, we were convinced we had the chops to take on all the projects that the house needed to become the stylish abode we both dreamed of. Let me just tell you - we're not so handy.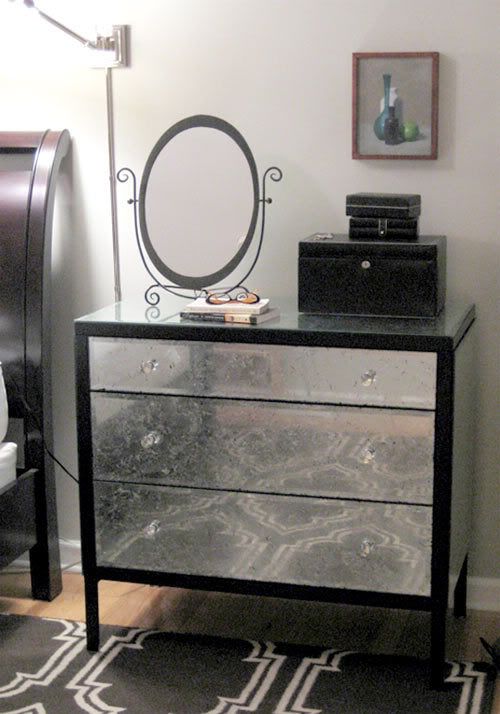 But that doesn't stop me from dreaming. I stumbled upon this fabulous
DIY mirrored dresser
on
Apartment Therapy
yesterday, and just had to share. I think that girl may have ended up with some of my creativity.